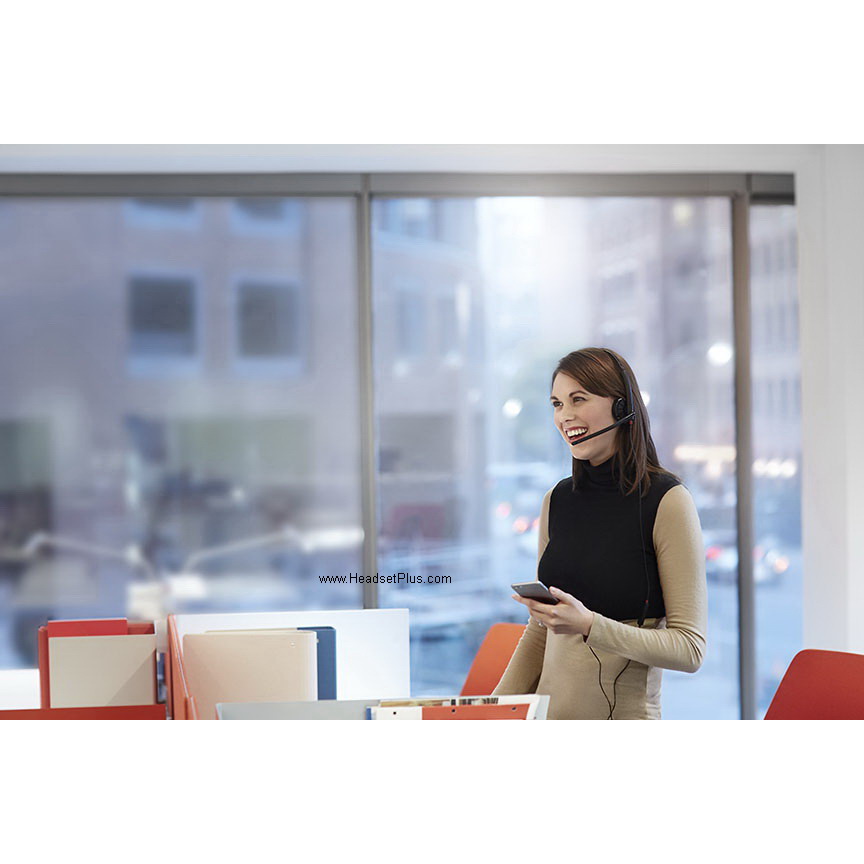 The Top Bluetooth Wireless Headsets – the Multi-Tasker's Best Friend
Whether you work in the corporate setting or own a home business, utilizing technology is going to make your life so much easier. Send a message to a colleague in a flash via instant message. Email a question to a client or customer and get a response back within hours or minutes instead of days or weeks, as in the days when snail mail was our only option. Thank goodness for technology!
Another great invention is the headset. In fact, the headset, especially the best quality wireless headset, is a multi-tasker's best friend. The best Bluetooth Headsets for the office will allow you to talk to a colleague or your boss while filing, typing, taking notes or any of the tasks you have to get done during your day. These lovely inventions are life savers when you're short on time, and who isn't short on time these days?
Bluetooth technology is not only helpful when you're in the office, but away from it, too. Imagine taking your work out of doors. Many entrepreneurs are big on personally spreading their message to all four corners of the globe. While this requires a lot of travel, what's amazing – because of technology – is they can take their business with them.  They can sit on the beach or the veranda of their hotel room in some far off country and host a webinar or conference call using the best conference phones for the office. Or, they can communicate with those back in the office, giving them vital updates on their latest foreign business meeting. Business travel is no longer restricted to in-person business meetings because of the wonderful technological tools, such as the Bluetooth headset.
There are a variety of reasons we need the best sounding Bluetooth headsets. Here is a breakdown of four of the highest quality, best sounding Bluetooth headsets:
Plantronics Voyager 5200 Office Bluetooth Headset 1-Way Base
This is one of the best Bluetooth headsets available and great for talking on the phone in or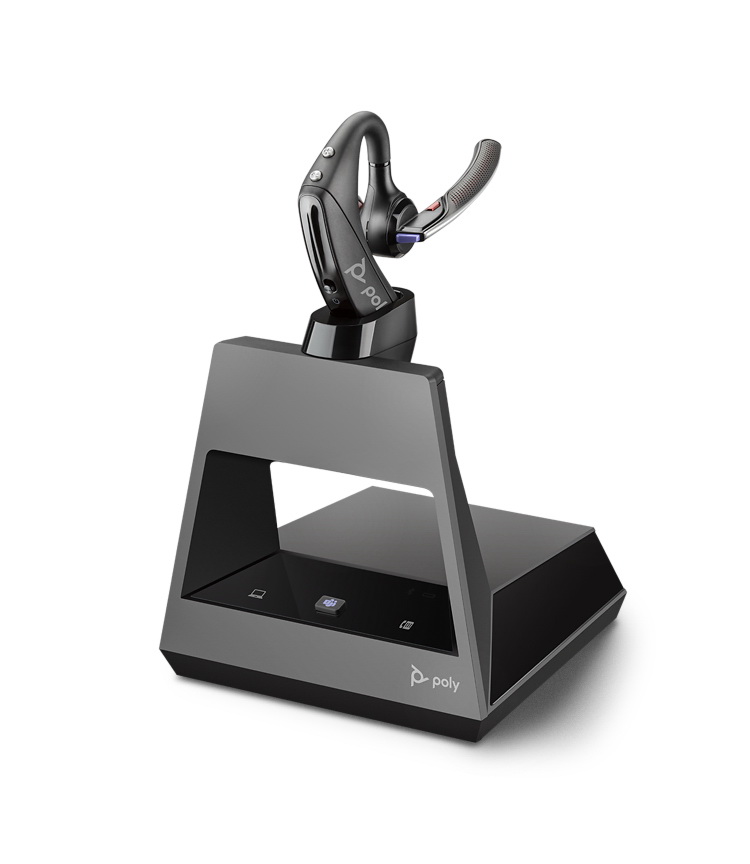 out of the office. If you have a cell phone with Bluetooth connectivity, you will love walking and talking with this stylish wireless headset system.
With this headset, you will never have to worry about taking off your headset to answer another line. That's because this headset has multiple connectivity. You can connect to your cell phone, desk phone, and your soft phone. And, whatever line someone calls you on, each call will be nice and clear. The sound quality of this headset is amazing because the microphone automatically tunes and there is a noise blackout system as well.
If you're looking for one of the best Bluetooth headsets – this is it!
Plantronics Voyager Focus MS  Bluetooth Headset (staff favorite)
One of the best sounding Bluetooth headsets, this one has active noise canceling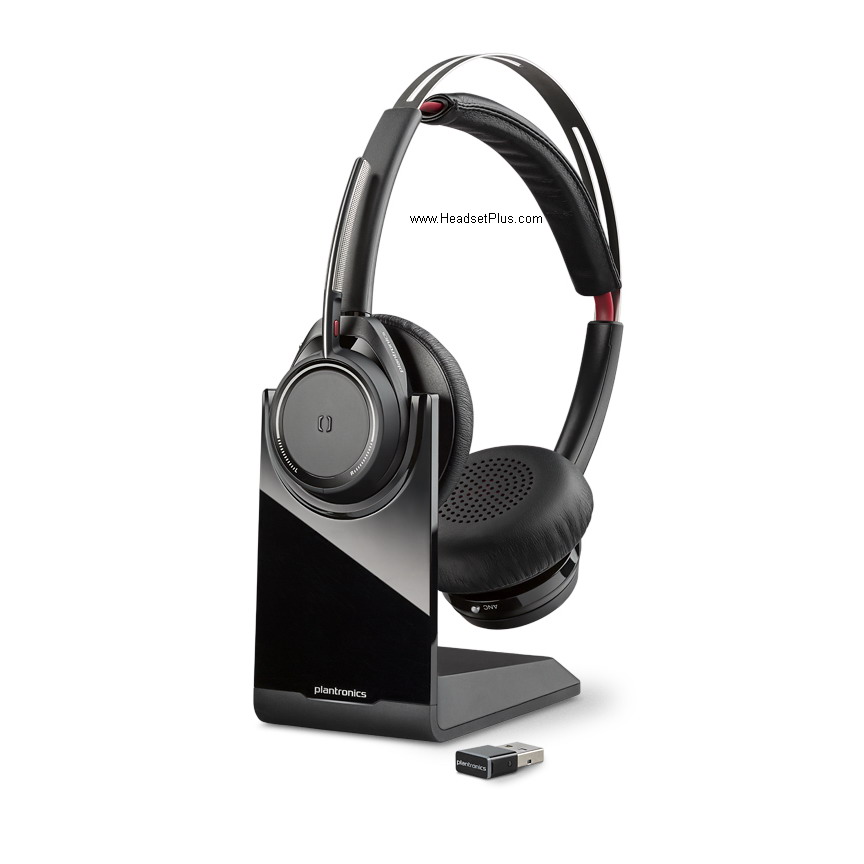 (ANC) technology which cancels out almost 95% of outside noise so you can focus on your work. The sound emanating from this headset will thrill you with its crystal clear quality.
And the wonderful, quality sound won't disappear once you take a step away from your cell phone. This headset gives you an incredible distance of 100 feet between you and your cell phone which is twice as much as most headsets.
Besides the sound quality, another great feature of this headset is the battery and the fact that you will have over twenty hours of listening and talking time. It's also a great headphone for listening to music when you're not working.  You can also be at peace knowing the conversations you have using this product are totally private because this device has data encryption. This is one of the best Bluetooth headsets on the market, and it is most definitely the best sounding Bluetooth headset.
Jabra EVOLVE 75 Stereo Bluetooth USB Headset

When looking for one of the best Bluetooth phone headsets for the avid traveler, look no further.  This headset is equipped with active noise canceling (ANC) speaker for anyone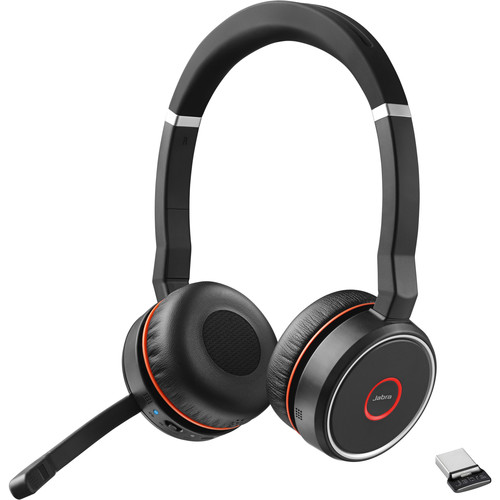 travels a lot on the airplane. This headset includes a USB adapter for a computer and a charger. It's also one of the most comfortable headsets on the market, too, with its stylish and lightweight.  when the microphone is not needed (i.e. listening to music), it can be clipped onto the headband magnetically.  It also has hi-fi stereo sound.  it's compatible with most major softphones for your VoIP calls.  It has a 100ft Bluetooth range when the USB adapter is used on your computer or laptop.  15 hours of battery time when it's fully charged.
An absolutely amazing feature of this headset is that it has up to ten times the range of other headsets on the market. You can go almost anywhere with this headset – perfect for walking and talking. Yes, this is definitely the best Bluetooth phone headset for the traveling businessperson.
4. Jabra Evolve2 65 UC Stereo Bluetooth Wireless USB-A Headset
Without a doubt, this is the best Bluetooth headset for the multi-tasking, performance focused employee or entrepreneur. This Bluetooth device is formulated to work with internet services such as Skype and Facebook video or audio only calls. It is also able to connect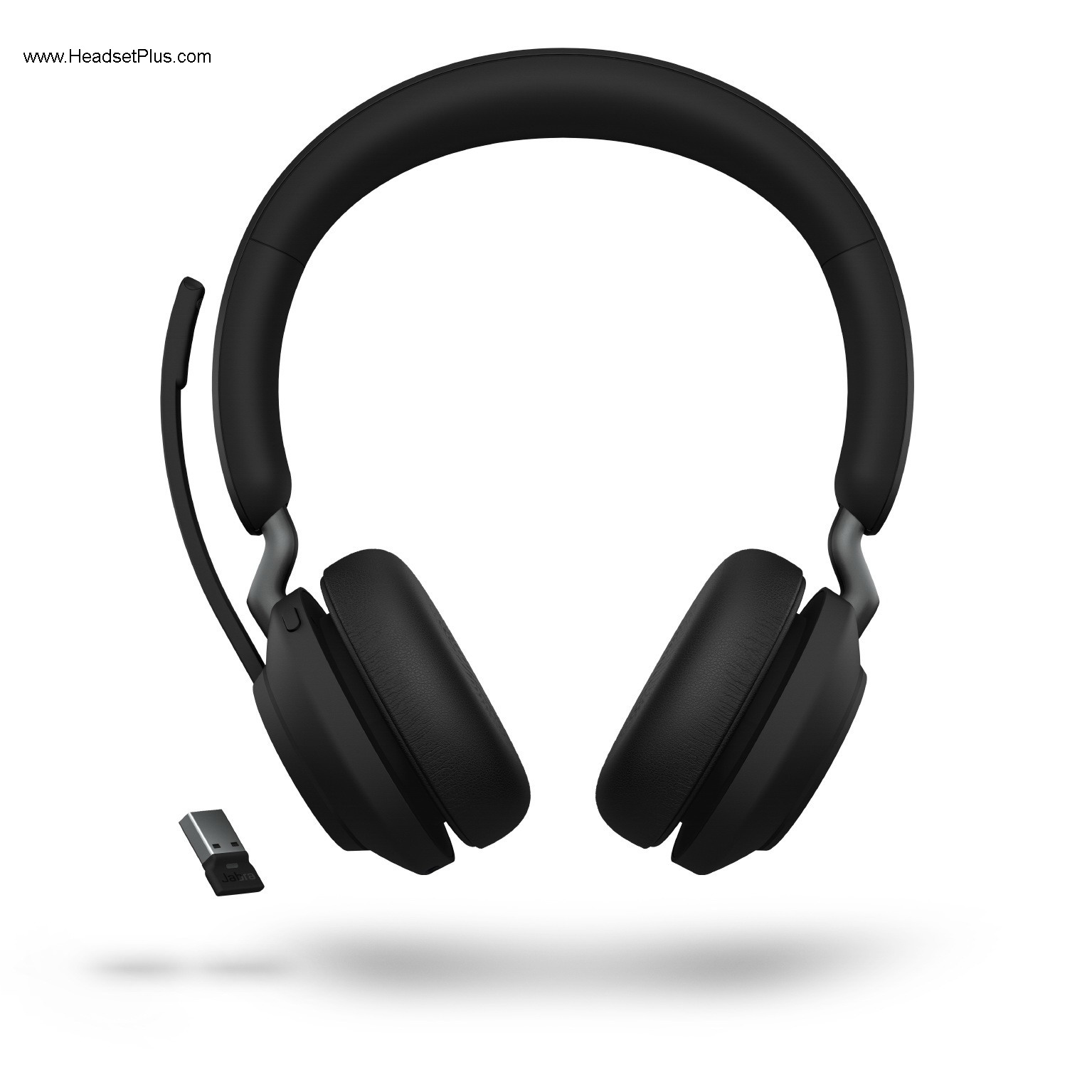 simultaneously to two Bluetooth devices. You can also choose from our top picks of the best Jabra headset system to find the one that suits your office needs.
As with the other headsets in this review, this headset offers exceptional sound quality because of its noise canceling technology. It also has options which make the hands-free experience safer and even better, such as voice control.
Besides all of this, the battery life is absolutely amazing – up to 37 hours of talking time and over 350 hours of stand-by time. Plus, an added bonus for the music lovers out there, you can stream music for up to 37 hours.
These are just some of the features making the Jabra Evolve2 65 one of the best Bluetooth headsets for your money.
If you're a multi-tasking enthusiast and are looking for some tools to help you become the most efficient version of yourself, these top Bluetooth headsets are just the thing you need. They add a bit of convenience to hectic lifestyles. They're also an exceptional efficiency tool, something most office workers or business owners would find extremely helpful in enabling them to get all of the tasks on their To Do list finished. Bluetooth headsets can also be used with cordless office phones with the best quality to enhance phone range and sound quality.
Of course, these are just four out of many varieties of top Bluetooth headset products available. Whatever business you're in, take a look at the top Bluetooth headsets and see if they might help bring a little sanity to your business life.