Do you have a Jabra Direct Connect Headset that the other party cannot hear you because your voice volume is too low?
Jabra just released a solution for you.  Use the new Jabra GN1210 cord.  It provides you additional 4-32db volume increase for your headset microphone.  It's compatible with most carbon-based telephone systems (including Avaya CallMaster III and IV).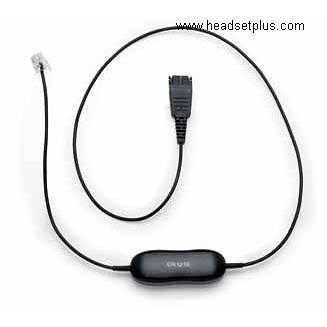 For exact compatible with your existing headset or telephone.  There are just too many to list.  Please call one of your headset experts at HeadsetPlus.com 877-999-3838.  Provide us with your telephone model and Jabra/GN Headset model, we'll be able to tell you if this new GN1210 cord is compatible.