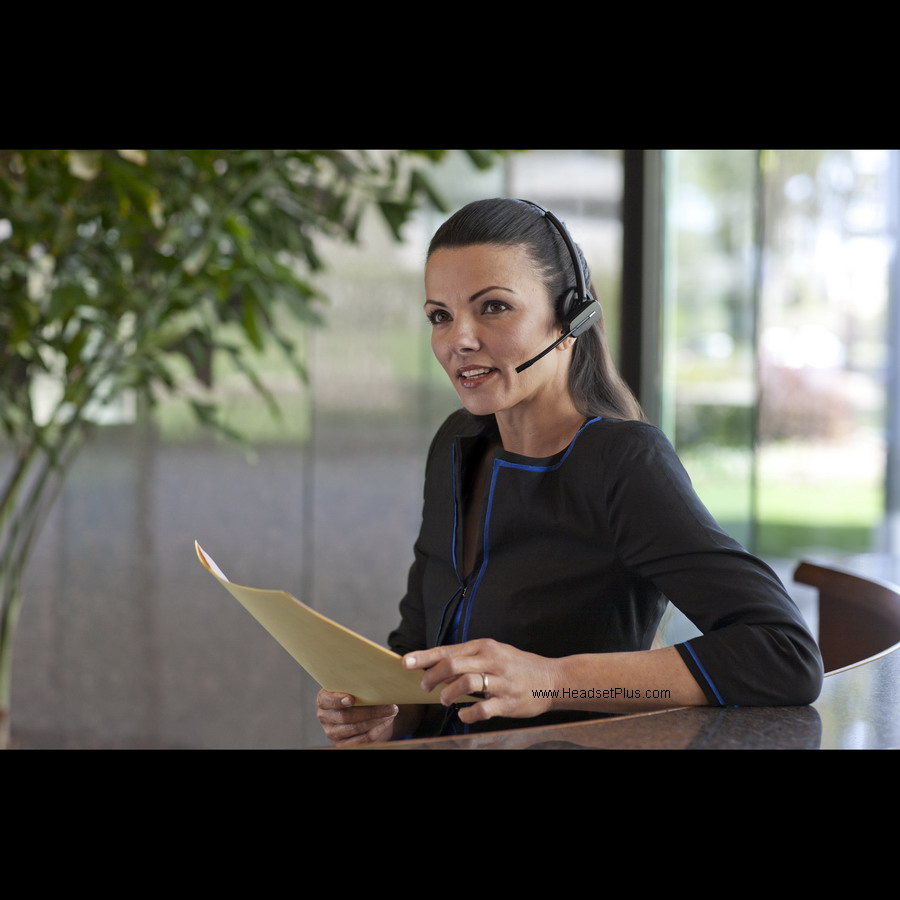 The 7 Best Office Wireless Headsets for Customer Service
Customer service representatives usually have a really hard time when it comes to getting up and moving around and office while on the phone with a client. Because of the nature of these kinds of jobs, in the past they were confined to a desk with little to no mobility. When wireless headsets for the office were invented it gave the customer service industry a new lease on life. Now, customer service representatives are no longer tethered to their desk, but are able to move freely around their offices as they please. When selecting the best quality wireless headset for customer service work there are a lot of thought and pre-planning that muse go into the decision before any actual choice is made.
Things to Consider when Looking at Wireless Headsets for Customer Service
One of the main components of a headset that is designed for customer service oriented work is that it should be able to answer calls on its own without the need for using a handset. This enables complete freedom of movement and allows you to get calls even when you're not at your desk. Having a small headset is also a plus because it makes it much easier to maneuver around the office and desk space that you have. It also makes it less likely that your headset will become tangled with anything else. Minimalist is much better in cases such as these. In some cases, especially in an office environment, noise cancelling technology plays a big part in keeping a professional attitude towards work. Bluetooth headsets with great sound quality is also good for efficiency and mobility in the work environment. These things put together makes up the most recommended and reliable wireless headsets for call centers.
After narrowing down the possible headsets available and using these criteria to select the best work headset, these six of the most versatile ones available on the market today:
1. Jabra Engage 65 Mono Wireless Headset System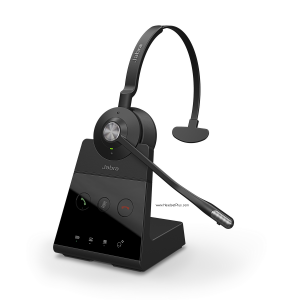 The new Jabra Engage 65 mono is the latest addition to the Jabra Engage series wireless headset line.  It's both PC and desk top phone compatible.  Microsoft Skype for Business Certified.  Battery now allows up to 13 hours of talk time and a wireless distance of 490 feet.  Which is virtually unheard of before in any wireless model.  With a push of a button, you can switch seamlessly between PC softphone (via USB connection) and a deskphone.  The new Jabra Engage series also allows 3 times more users using the same headset in the same office than any previous models.  Weighing only 57 gram, it's one of the lightest wireless headset on the market.  Jabra Engage now includes an integrated busy light in the headset to alert the other workers around when you're on the call, a feature no other wireless headsets have. This is by far my favorite wireless headset for a call center.  Check it out HERE for more details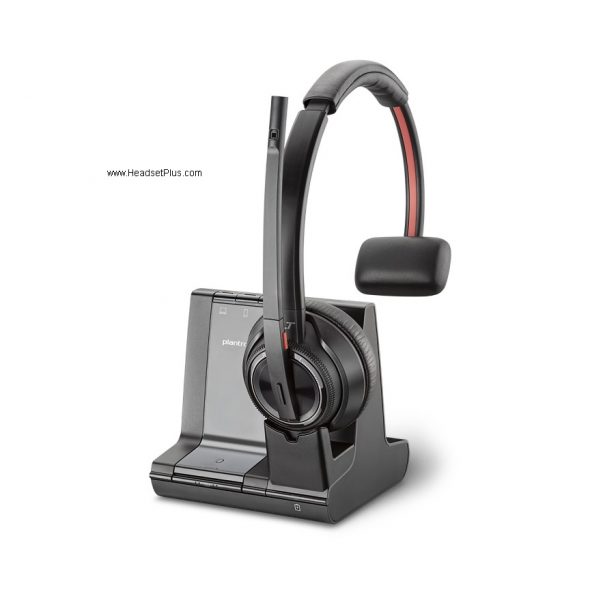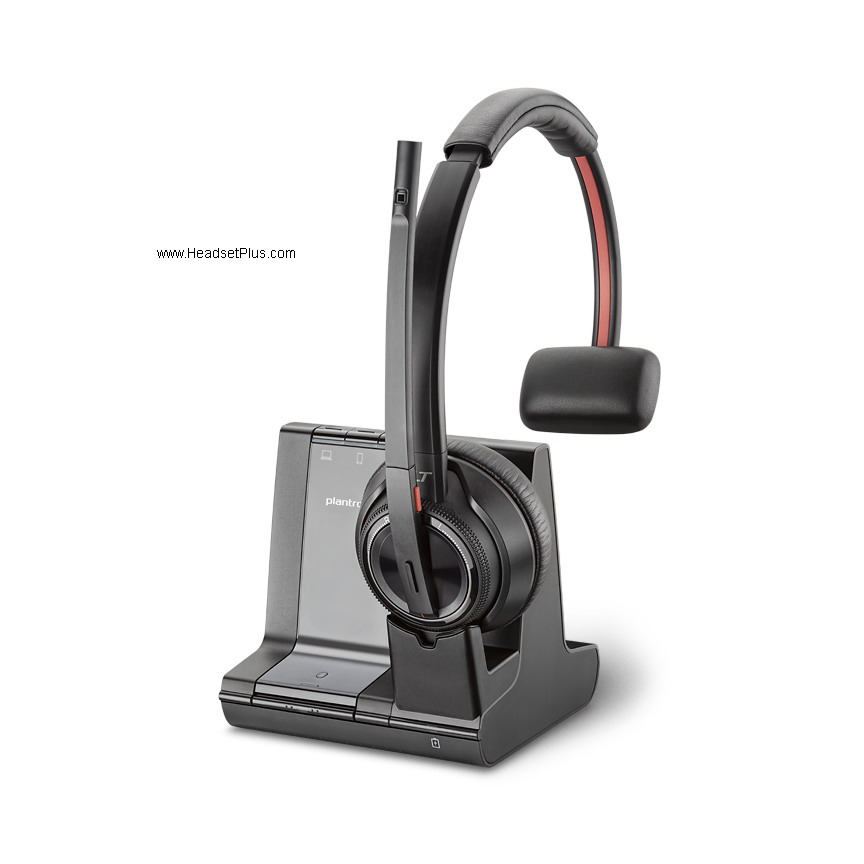 The Plantronics Savi 8210 is the best single eared wireless headset on the market. It has triple connectivity, deskphone, computer, and Bluetooth device. You get almost 600ft line of sight. wireless range, and up to 13 hours of talk time. It has a great noise canceling microphone  for your customer. Best part of this headset is having an open ear just in case you have to speak with people. Great headset, buy it. Click here to buy  now.
3. Plantronics Savi 8220 Wireless Headset Binaural 
The Plantronics Savi 8220 is an over-the-head binaural type wireless headset and has easy call management through the headset itself.  One of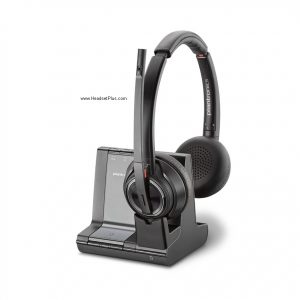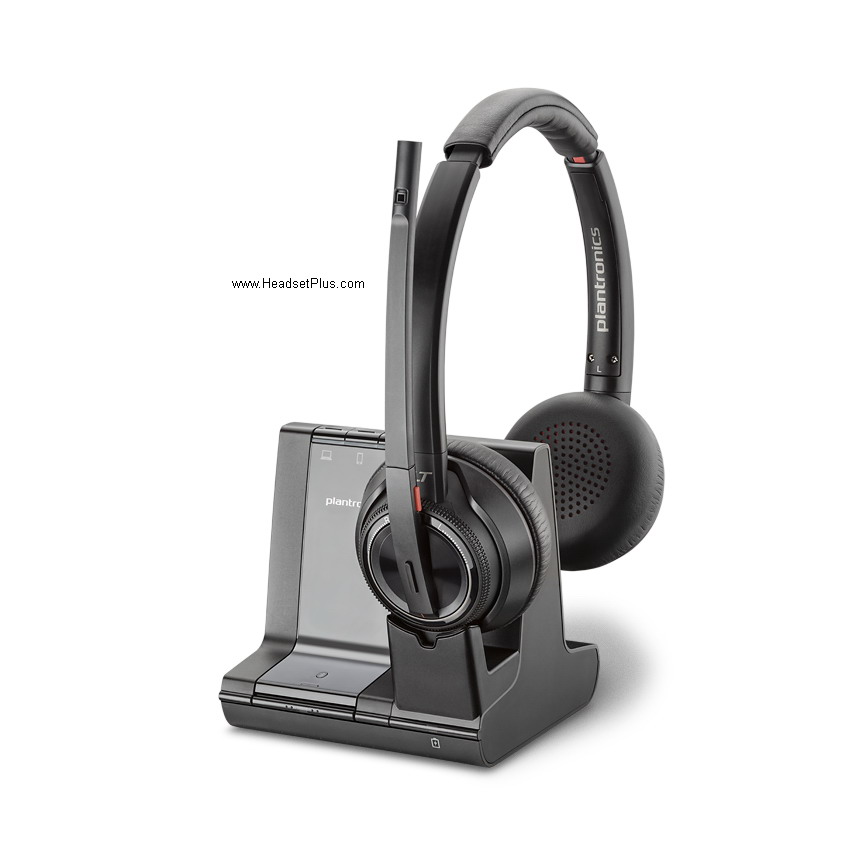 my favorite wireless headset because it covers both ears that allows better focus of my work, without the interruption of noise around me. The 500 foot operating range is still very impressive and the active noise cancelling technology blocks unwanted noise in a noisy office so you can focus on your work and phone calls.  Three way connectivity sees connection through both wireless and Bluetooth utilized to create a seamless link if needed. Conference calling and easy transferring of calls can occur with up to three Savi 8220 connected together. The 13 hours of talk time is a great addition to the overall package and provides a good advantage to customer service representatives who usually have to be on-call for a large part of the day.  You can buy the Plantronics 8220 HERE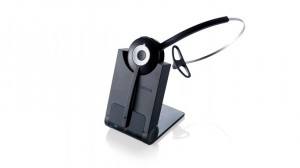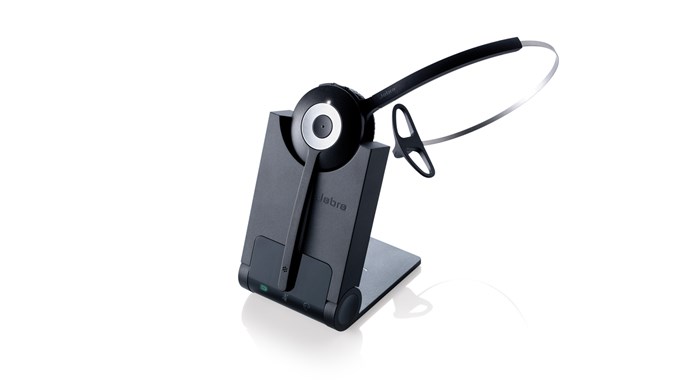 4. Jabra Pro 920 Wireless Headset System
The Jabra Pro 920 is designed for use with desk phones and does its job remarkably well. With talk time of up to 8 hours and a wireless range of 325 feet, it is perfect for office work enabling easy movement across a large area. The call control buttons that the headset boasts include an answer/hang up button and a mute button along with the volume controls. One of the most impressive features of this little headset is the power saving auto sleep function. This ensures that when it's not being used for an extended period of time, the headset conserves its power. The handy battery status indicator is also a great innovation. Fast charging enables the headset to be charged in a fraction of the time of other headsets. If you're in a high-volume customer service job, this headset is probably your best bet for performance and innovation.  You can order the Jabra Pro 920 HERE
5. Plantronics CS540 Wireless Headset
The number one spot on our list goes to the newest iteration of the CS50 family, the CS540.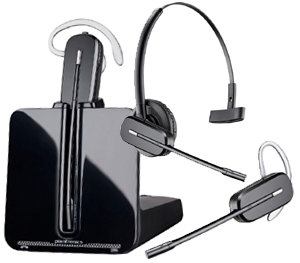 The lightweight system is ideal for long periods of usage as would be expected in an office based environment. The convertible headset is stylish, although the headband may need to be purchased separately. The integrated power adjustment system makes the best use of the charge available to the CS540, allowing for 7 hours of talk time from the minimalistic battery. The 350 foot range is impressive for a headset, especially a headset of such a small size. Digital Sound Processing makes for very clear calls and limits sound glitches that could make it hard to hear or speak to the other participant. The integrated SoundGuard technology deals well with the problem of audio spikes, allowing your calls to be comfortable.  You can find the Plantronics CS540 HERE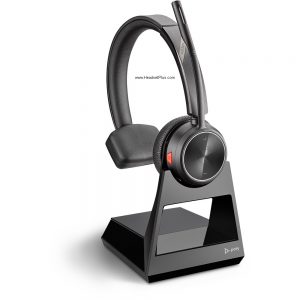 6. Poly Savi 7210 Wireless Headset, Monaural Headset
The Poly (formerly Plantronics) Savi 7210 has a lot of improves features over other wireless headsets. The flexible arrangement of the headset makes it easy to use and the 400 foot wireless range is what is to be expected from Plantronics, a leader in the industry. Developed specifically for office environment, the Poly Savi 7210 adapts to loud or quiet office environments as the case may be. The 12 hours of talk time that is guaranteed makes it ideal for a customer service application. Secure wireless conference calls can be made easily with the four-way conference call feature built in to the system. The icing on the cake is that it uses a reserved DECT 6.0 wireless frequency band (1.9GHz) in order to communicate, ensuring that it doesn't interfere with other wireless communication devices.  You can read more about the Poly Savi 7210 HERE
7. Poly Voyager Focus 2 Office USB-A Bluetooth Stereo Headset <= staff favorite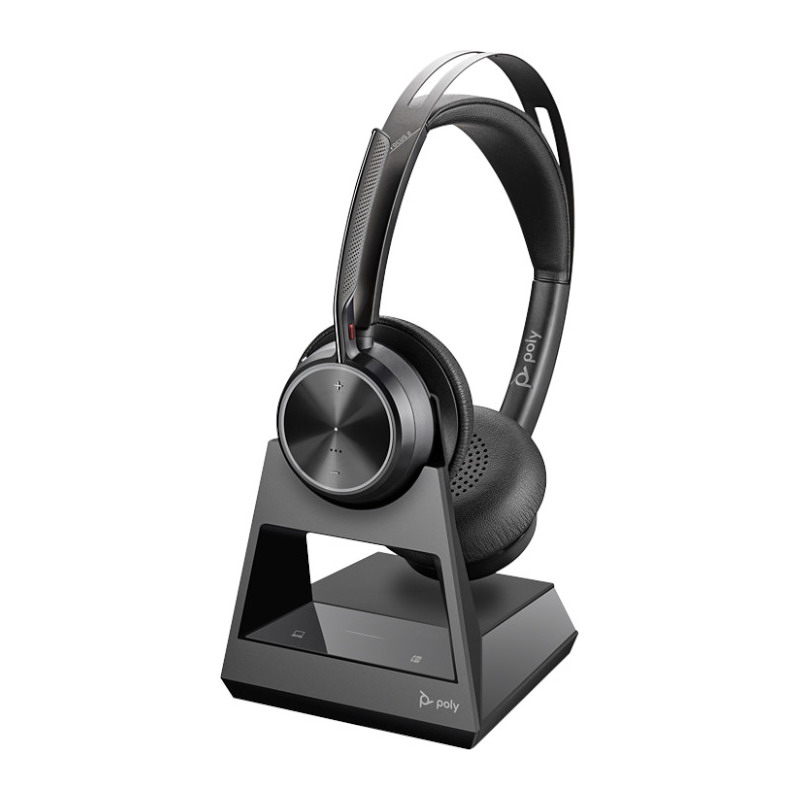 Poly brings in the Voyager Focus 2 Office into the game, this is a class 1 Bluetooth headset, with a range of up to 300 feet . The Focus 2 Office offers the triple connectivity, as you can use it with your desk phone, with the computer and with your smart phone, and allows you to take it with you and keep using it with your smart phone even out of the office. With a talk time of up to 19 hours and the new Acoustic Fence technology from Poly, the new Advanced Digital Hybrid Active Noise Canceling with three levels of adjustment, built in Busy light on both sides and a discrete microphone boom with muting option by bringing it up and down. You can order yours HERE
All in all, purchasing the most affordable quality headset for office work can be a very involved task, since there are so many different models on the market. In order to make an informed decision, you should look at what you need and what sort of headset works best for you. These stated here give you the best value for your money from a work perspective, but they may not appeal to each and every person. You can also check the highly recommended 4 best Jabra headset systems and the 6 best Bluetooth headsets for the office that are popular to customers.  But the only way to know which one works best for you is to try it.