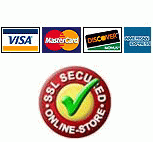 POLYCOM SOUNDSTATION 2 AVAYA DEFINITY

Polycom Soundstation 2 for Avaya Definity PBX Phones. Connects right out of the box to the digital wall jack of your Avaya Definity Phone Systems. No apapters are needed. THESE MODELS W

ORKS ONLY WITH AVAYA DEFINITY SYSYTEMS. Do not work these Conference phones if you do not have this Avaya telephone system.
Wednesday 20 January, 2021 80474545 requests since Wednesday 26 November, 2003