Plantronics HW530 EncorePro 530 Headset
$99.95
$79.95
We proudly accept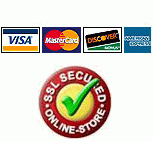 Avaya-Nortel Norstar T7208, T7316, T7324 Headsets

Pre-Bundle Headsets for Avaya-Nortel Networks (Northern Telecom) Norstar models:T7208, T7316, T7316e, T7324, E1120E, 1140E, 1150E, 1165E
If you have a Avaya-Nortel Meridian M3903, M3904, M3905, M7310, M7208, M7308, M7316, M7324 CLICK HERE instead
If you have a Avaya-Nortel i2002 (NTDU91), i2004 (NTDU92), i2007 (NTDU96) CLICK HERE instead
If you have a Avaya-Nortel Meridian M2250, CLiCK HERE instead
Plantronics Corded Headsets: Select any headset from the PLANTRONICS POLARIS HEADSETS page.
Important note: If you have the "Avaya" T7316, T7316e models, you will need the M22 amplifier or Jabra Link 860 Amplifier . Since taking over from Nortel, Avaya removed the internal amplifier from the phone. It does not transmit mic volume.
Jabra/GN Netcom Corded Headsets: Choose any model from the Jabra/GN Direct Connect Headsets page. These headsets include the GN1200 smart cable (setting 7) for your Northern Telecom phone.
Wireless Headsets: Both Plantronics and Jabra/GN Netcom wireless headsets are compatible with Nortel phones. For remote answering on the Nortel phones you need a Plantronics HL10 Lifter (or GN 1000 lifter for Jabra/GN Wireless Headsets).
Only the Avaya-Nortel IP Phone E1120E, 1140E, 1150E, 1165E phones are EHS Hookswitch compatible. For the Plantronics CS and Savi Series, you need the APU-72 hookswitch cable). For Jabra Wireless Headsets, you need the Jabra Link 32 EHS cable
Below are some of our recommended headsets for your Nortel Phones:
Displaying 1 to 29 (of 29 products)
Saturday 23 September, 2023 93188000 requests since Wednesday 26 November, 2003