We proudly accept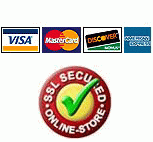 Mitel Headsets for IP Phone Models 50xx, 51xx, 52xx, 53xx, 55xx

These are pre-bundle Headsets (include the Plantronics A10 or GN1200 cable) for your Mitel Phone models: 5000, 5001, 5005, 5010, 5020, 5021, 5040, 5055, 5140, 5201, 5205, 5207, 5210, 5212, 5215, 5220, 5224, 5230, 5234, 5235, 5240, 5250, 5304, 5310, 5312, 5320, 5324, 5330, 5340, 5360, 5540, 5550, 8520, 8528, 8560, 8568, 8600. and Mitel Superconsole 1000, Superconsole 2000. If your Mitel Phone is not listed, call us for compatibility.
note: If you have a Mitel Superset 4001, 4015, 4025, 4110, 4120, 4125, 4150 phone, Go Here instead
Note: Mitel recently acquired Shoretel, If you have a Mitel IP212K IP230 IP230G IP265 IP530 IP560 IP560G IP565G 565 565G IP655, IP420 IP480 IP480G IP485 IP485G, go to our ShoreTel IP Phone headsets page
Plantronics Corded Headsets: Select any pre-bundle headset from the Plantronics Polaris Headset page. These pre-bundle headsets include the necessary Plantronics A10 cable for your Mitel phone.
GN Netcom Corded Headsets: Choose any model from the Jabra/GN Netcom Direct Connect Headsets page. These headsets include the GN1200 smart cable (use setting 7) for your Mitel IP phone.
Note: Mitel 6865i, 6867i, 6869i, 6871, 6920, 6930, 6940 you need Plantronics U10P-S19 or Jabra GN1200 cable instead
Wireless Headsets: Both Plantronics and Jabra wireless headsets are compatible with your Mitel IP phones. For remote answering you need a mechanical Plantronics HL10 Lifter (or GN 1000 lifter for Jabra Wireless Headsets) - These Mitel phones are NOT hookswitch compatible. Depending on the model, some Mitel phones are not Plantronics lifter compatible due to the angle of the phone. Call for compatibility.
For

Mitel

5370, 5370 IP, 5380, 5380 IP, 6735i, 6737i, 6739i, 6753i, 6755i, 6757i, 6771, 6773, 6773 IP, 6775, 6775 IP, 6865i, 6867i, 6769i, 6920, 6930, 7434 IP and 7444 IP

, you can use

Plantronics APS-11 EHS

for Plantronics Wireless headsets, Jabra Link 10 EHS Cable for Jabra wireless headsets.
Note: If you are not getting a dial tone from your new Mitel/Aastra phone, See this troubleshooting page
Note: If your Mitel phone does not have a headset button, See here
Below are some examples (not entire list) of our recommended headsets for your Mitel Phone. Still not sure. Call us, one of our headset experts can help you pick out the right headset model for you.
Displaying 1 to 23 (of 23 products)
Monday 11 December, 2023 94098748 requests since Wednesday 26 November, 2003