We proudly accept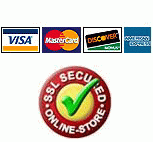 Adtran IP Phone Compataible Headsets

These are compatible headsets for Adtran IP335, IP430, IP450, IP550, IP560, IP650, IP670, VVX series, IP706, IP712 Phones.
Plantronics Corded Headsets: Any Plantronics H-Series Headset + Plantronics 27190-01 Cable. For Adtran IP 706, IP 712 Phones, Select any headset from the Plantronics Polaris Headsets page instead
Jabra/GN Corded Headsets: Choose any model from the Jabra/GN Direct Connect Headsets page. These headsets include the GN1200 smart cable for your Adtran IP Phones (setting 1), For Adtran IP 706, IP 712 (setting 7)
Wireless Headsets: Both Plantronics and Jabra/GN Netcom wireless headsets are compatible with Adtran IP phones. For remote answering on the Adtran IP phones you need an Electronic Hookwitch: Plantronics APP-51 for the Plantronics new Savi 700 series or CS500 series. For Adtran IP 706, IP 712, you need Plantronics RD-1 for remote answering. For Jabra wireless headsets, Jabra/GN Netcom Link 17 for remote answering.
If you don't see your model listed, please call one of our headset experts 877-999-3838 for assistance.
There are no products to list in this category.
Friday 22 September, 2023 93184132 requests since Wednesday 26 November, 2003