We proudly accept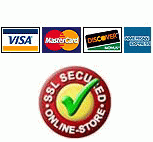 Avaya, Lucent, AT&T Partner MLS 18D, 34D Headsets

These are compatible Plantronics and GN Netcom/Jabra Corded Headsets for Avaya/Lucent/AT&T Partner MLS12, 12D, 18, 18D, 34, 34D (sometimes also listed as Euro Style 18D, MLS 34D, etc.) phones.
Plantronics Corded Headsets: Select any Plantronics H-Series Headset with a Plantronics M22 amplifier (required) or the less expensive Plantronics S12 (headset amplifier combo)
GN Netcom Corded Headsets: Choose any model from the Jabra/GN Headsets page + Jabra Link 860 Digital Audio Processor/Amplifier
Wireless Headsets (2 different options):
1) Both Plantronics and Jabra/GN Netcom wireless headsets are compatible with Avaya Partner phones. For remote answering you will need a handset lifter (HL10 or GN 1000 if you choose a Jabra wireless headset).
2) If you like to have remote dialing, transfer, hold, or other phone functions, you can use the Plantronics CT14 (see Avaya Partner/CT14 instructions)
Note: Avaya AWH-54 has been discontinued. replaced by the CS540
If you have the Avaya 11xx series, click here instead
If you have an Avaya 14xx, 24xx, 46xx, 54xx, 56xx or 64xx series, click here
If you have an Avaya 16xx or 96xx series, click here instead
If you have an Avaya 94xx, 95xx, click here instead
If you have an Avaya Callmaster series, click here instead
If you have an Avaya Merlin Magix 44xx D+, click here instead
Below are some recommended and our best selling headsets for your Avaya/ATT Partner Phone:
Displaying 1 to 33 (of 33 products)
Sunday 24 September, 2023 93196612 requests since Wednesday 26 November, 2003