We proudly accept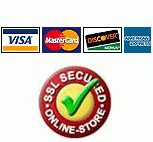 Headsets for Iwatsu IX-Series Phones

We have special pre-bundle package headsets (include the Plantronics A10 or GN1200 cable) for Iwatsu Phones: IX-12KTD-3, IX-24KTD-3, IX-5800, IX-5810, IX-5900, IX-5910, IX-5930
note: If you have other Iwatsu models, you will need an amplifier such as the Plantronics M22 or Jabra 850
Plantronics Corded Headsets: Select any headset from the Plantronics Polaris Headsets page
GN Netcom Corded Headsets: Choose any model from the Jabra/GN Netcom Direct Connect Headsets page. These headsets include the GN1200 smart cable (use setting 7) for the Iwatus phone.
Wireless Headsets: Plantronics and Jabra/GN Netcom wireless headsets are compatible with Iwatsu phones. For remote answering you will need a handset lifter (HL10 or GN 1000 if you choose a Jabra wireless headset).
Below are some examples (not entire list) of our recommended headsets for your Iwatus Phone. Still not sure? Call us, one of our headset experts can help you pick out the right headset model for you.
Displaying 1 to 13 (of 13 products)
Saturday 23 September, 2023 93187766 requests since Wednesday 26 November, 2003