We proudly accept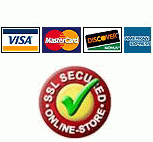 Headsets for Alcatel-Lucent IP Touch 40xx, 80xx series

These are compatible headsets for Alcatel-Lucent IP Touch 4028, 4029, 4038, 4039, 4068, 8012, 8028, 8029, 8038, 8039, 8058, 8068, 8078, 8082, 8088 Office phones.
Plantronics Corded Headsets: Select any Plantronics H-Series Headset + Plantronics Alcatel IP-Touch 3.5mm cable. These two parts make one headset solution for the Alcatel-Lucent Phone.
Jabra/GN Corded Headsets: Choose any model from the Jabra/GN Headsets page PLUS a Jabra/GN 3.5mm Alcatel IP-Touch Cable
Note: corded headset solution above require 2 pieces - the headset and the bottom cable.
Wireless Headsets: Both Plantronics and Jabra/GN Netcom wireless headsets are compatible with Alcatel-Lucent phones.
Wireless Remote Answering:
For Plantronics wireless headsets on the Alcatel-Lucents phones you need the Plantronics APA-24 EHS cable for the newer Plantronics CS500 and Savi 700 series wireless headsets. Jabra Link 45 EHS Headset Hook Switch Cable for Alcatel for Jabra wireless headsets
Note: For Alcatel-Lucent 8088 and Premium smart desk phones 8078s /8068s/8058s /8028s/8088 you need Plantronics 3.5mm Smartphone Cable or Jabra 3.5mm to QD Headset Cable for iPhone Smart Phone . For EHS Plantronics wireless headset, use Plantronics APU-76 or for Jabra wireless, Jabra Link 45 EHS Headset Hook Switch Cable for Alcatel
For the JABRA "PRO" wireless headsets, you will need either Jabra Link 45 EHS or Jabra Link 36 EHS for remote answering. Call for compatibility
Below are some recommended and best selling headsets. If you don't see your model Call one of our headset experts at 877-999-3838, we can help you pick out the best headset for you.
Displaying 1 to 7 (of 7 products)
Monday 02 October, 2023 93259786 requests since Wednesday 26 November, 2003