We proudly accept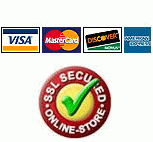 Certified Headsets for Polycom VVX, Poly Edge serie VoIP Phones


These are compatible headsets for Polycom Soundpoint IP 300, 301, 335, 430, 450, 500, 501, 550, 560, 600, 601, 650, 670, CX300, CX500, CX600, CX700, VVX 101, VVX 201, VVX 300, 301, VVX 310, 311, VVX 150, 250, 350, 450, VVX 400, 401, VVX 410, 411, VVX 500, 501, VVX 600, 601, VVX 1500, CCX 350, CCX 400, CCX 500, CCX 600, CCX 700. If your Polycom HD Voice IP Phone is not listed, call us for compatibility. The sticker is very small and it looks like Polycom WX on the bottom of the phone
Also compatible with the new Poly Edge (B, and E series) phones: Poly Edge (B10, B20, B30, E100, E220, E300, E320, E350, E400, E450, E500, E550)
For Polycom IP 320, 321, 330, 331 GO HERE instead
Plantronics Corded Headsets: EncorePro series (HW530, HW510, HW540) and the "EncorePro 700 series" (HW710, HW720) are compatible + Plantronics U10P Cable (part# 27190-01). All the other models may cause a buzzing sound in the headset. Or pick from any one of the pre-packaged Polycom certified headsets (part# ends with -POLY) below.
Note: corded headset solution above require 2 pieces - the headset and the RJ-9 bottom cable.
Jabra Corded Headsets: Choose any model from the Jabra/GN Direct Connect Headsets page. These headsets include the GN1200 smart cable for your Polycom IP Phones (switch setting 1).
Wireless Headsets: Both Plantronics and Jabra/GN Netcom wireless headsets are compatible with Polycom IP phones. For remote answering on the Polycom IP phones you need a Plantronics HL10 Lifter + Plantronics Lifter Accessory for Polycom IP Phones.
Electronic Hookwitch: For Polycom models IP 335, 430, 450, 550, 560, 650, 670, VVX101/201, VVX 150/250, VVX300/301 VVX 310/311, VVX 350/450, VVX 400/410, VVX 500/501, VVX 600/601,VVX 1500, you can use Plantronics APP-51 for the new Plantronics CS500 and Savi series. Jabra EHS Polycom Adapter for the Jabra Wireless Headsets. See chart below. If you have a Polycom phone sidecar and the Plantronics APP-51. You require 85638-01 extension cable so the APP-51 cable can reach sidecar.





Corded Headsets

Wireless Headsets






Polycom Phone Model

Plantronics SupraPlus and Tristar models ONLY

Jabra Headsets

Plantronics Wireless CS510, CS520, CS530, CS540 Legend CS Models

Plantronics Wireless Savi Series

Jabra / GN Netcom Wireless Headsets














IP 335,

IP 430, IP 450

IP 550, IP 560

IP 650, IP 670

Polycom IP Headsets

Direct Connect Headset

APP-51

APP-51

Jabra Link 17

Poly Edge Series

B10, B20, B30

Polycom IP Headsets

Direct Connect Headset

APD-80

APD-80

n/a

Poly Edge Series

E100, E220

E300, E320, E350

E400, E450

E500, E550

Polycom IP Headsets

Direct Connect Headset

APP-51

APP-51

Jabra Link 17

CCX 350, CCX 400, CCX 500

CCX 600, CCX 700

Polycom IP Headsets

Direct Connect Headset

APP-51

APP-51

Jabra Link 17

VVX 101*/201*

VVX 300/301

VVX 310/311

VVX 150/250

VVX 350/450

VVX 400/401

VVX 410/411

VVX 500/501

VVX 600/601

VVX 500/1500

Polycom IP Headsets

Direct Connect Headset

APP-51

APP-51

Jabra Link 17
* To use APP-51 with VVX101/201, you will need this extension cable Plantronics part# 85638-01
Displaying 1 to 38 (of 38 products)
Sunday 10 December, 2023 94082448 requests since Wednesday 26 November, 2003