We proudly accept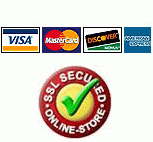 Plantronics, GN Headsets for Grandstream Phones GVX, GXP, GXV

These are Plantronics and Jabra/GN Netcom compatible headsets for Grandstream IP Phone models: BT200, BT201, GXE-502X, GXP-1200, GXP-14XX, GXP-2000, GXP-2010, GXP-2020, GXP-2100, GXP-2110, GXP-2120, GXP-2130, GXP-2140, GXP-2160, GXP-280, GXP-285, GXP-4150, GXP-Enterprise, GXV-3000, GXV-3005, GXV-3006, GXV-3140, GXV-3175.
Plantronics APD-80 EHS Cable is compatible with GXP2124, GXP2130, GXP2135, GXP2140, GXP2160, GXP2200, GXV3240, GXV3275 phones. These are the only models that support EHS.
See cross reference chart below for compatible headsets, bottom cable, lifter and hook switches. It's very important that the correct cable +headset matched with your Grandstream phone model, otherwise, it may not work correctly. Call us if you have any questions.
Below are some of the staff picked favorites. If you don't see what you like, give us a call, there are lot more to choose from (too many to list here):
Displaying 1 to 24 (of 24 products)
Friday 01 December, 2023 93999969 requests since Wednesday 26 November, 2003