We proudly accept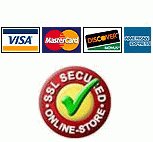 Headsets for Avaya 9404, 9406, 9408, 9504, 9508 Office Phones

This page has the compatible Plantronics and Jabra/GN Corded Headsets for Avaya IP Telephone Models 9404, 9406, 9408, 9504, 9508.
Plantronics Corded Headsets: Select any Plantronics H-Series Headset with this special Plantronics HIC-10 Cable. These two parts make one headset solution for your Avaya phone
Jabra Corded Headsets: Choose any model from the Jabra/GN Direct Connect Headsets page. These headsets include the GN1200 smart cable (setting position 7) for your Avaya phone.
Wireless Headsets: Both Plantronics and Jabra/GN wireless headsets are compatible with these Avaya phone models. For remote answering you may use an electronic hook switch (EHS) cable. To determine which hook switch cable for the particular wireless headset, see our cross reference table below:
If you have the Avaya 11xx series, click here instead
If you have an Avaya 14xx, 24xx, 46xx, 54xx, 56xx or 64xx series, click here instead
If you have an Avaya 16xx or 96xx series, click here instead
If you have an Avaya Callmaster series, click here instead
If you have an Avaya Merlin Magix 44XXD+, click here instead
If you have an Avaya "Partner" phone, click here instead
Below are some recommended and best selling headsets for your Avaya IP Phone (remember the
Plantronics HIC-10
if you pick a Plantronics headset, no additional cable needed for the GN Direct Connect headsets):
Displaying 1 to 28 (of 28 products)
Saturday 09 December, 2023 94082354 requests since Wednesday 26 November, 2003