We proudly accept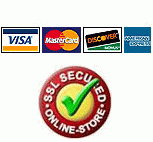 Headsets for Digium D40 D45 D50 D60 D70 D80 Phones

These are compatible headsets for Digium D40, D45, D50, D60, D62, D65, D70, D80 IP Phones. (Firmware 1_3_0_0_53680 or newer, For D80 - Firmare 1_0_3 or newer)
Plantronics Corded Headsets: Only compatible headsets are Plantronics HW251, HW251N, HW261, HW261N, HW530, HW540 and the HW710, HW720 + Plantronics U10P Cable (part# 27190-01). All the other models may cause a buzzing sound in the headset.
Note: corded headset solution above require 2 pieces - the headset and the bottom cable.
Jabra/GN Corded Headsets: Choose any model from the Jabra/GN Direct Connect Headsets page. These headsets include the GN1200 smart cable for your Digium IP Phones (use setting 7)
Wireless Headsets: Both Plantronics and Jabra/GN Netcom wireless headsets are compatible with Digium IP phones. For remote answering on the Digium IP phones you need an Electronic Hookwitch: Plantronics APP-51 for the Plantronics new Savi 700 series or CS500 series, .ou can also use the Plantronics HL10 , you will need this Plantronics HL10 lifter Accessory Kit. For Jabra wireless headsets, use Jabra EHS Digium Adapter .
Jabra EHS Polycom Adapter for the Jabra Wireless Headsets.
Some of our best selling Digium IP Phone headsets are listed below:
Displaying 1 to 10 (of 10 products)
Sunday 10 December, 2023 94082511 requests since Wednesday 26 November, 2003