We proudly accept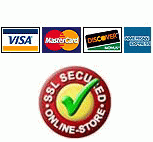 Yealink T19P,T20P,T21P,T22P,T26P,T28P,T32G,T38G,T41P,T42G,T46G

These are direct connect compatible headsets for the Yealink SIP-T19P, SIP-T20P, SIP-T21P, SIP-T22P, SIP-T23P, SIP-T23G, SIP-T26P, SIP-T27P, T27G, SIP-T28P, SIP-T29G, SIP-T32G, SIP-T38G, SIP-T40P, SIP-T40G, SIP-T41P, SIP-T41S, SIP-T42G, SIP-T42S, T42U, T43U, T46U, SIP-T46G, T46S, SIP-T48G, SIP-T48S SIP-T49G, T48S, T48U, SIP-T52S, T53, T53W, SIP-T54S, T54W, SIP-T55A, SIP-T56A, T57W, SIP-T58A, SIP-T58V, T58W, VP59, SIP T58W, SIP T33G, SIP T33P, SIP T31G, SIP T31P, SIP T30P, SIP T30, SIP T23P phones. Simple plug the headset into the headset jack (along with the appropriate cable) and hit the headset button to answer and end calls. If your Yealink Phone is not listed,call us for compatibility.
Plantronics Corded Headsets: Pick any PLANTRONICS H-SERIES HEADSETS with this special Plantronics Polaris U10P-S Reversed Bottom Cable . No additional amplifier is needed.
Jabra/GN Netcom Corded Headsets: Choose any model from the Jabra/GN Direct Connect Headsets page. These headsets include the GN1200 smart cable (switch setting 4) for your Yealink IP phones.
Note: Plantronics, Jabra corded headset solution above require 2 parts - the headset and the bottom cable. **
Wireless Headsets: Both Plantronics and Jabra/GN Netcom wireless headsets are compatible with Yealink phones. We recommend the Plantronics CS540 Wireless Headset. For remote answering you will need to purchase an additional Yealink EHS36 adapter from us. However the EHS36 only works with Yealink SIP-T48S T48G T46S T46G T42S T42G T41S T41P T40G T40P T38G T29G T28 T27G T27P T26P phones. If you don't have one of the EHS compatible Yealink models you will need the Plantronics HL10 or Jabra GN1000 lifter
**For Yealink W52P cordless handset, use Plantronics 2.5mm QD bottom cable or Jabra 2.5mm QD bottom cable
**For Yealink W56P/W56H/W53H/W53P cordless handset, use Plantronics 3.5mm QD bottom cable or Jabra 3.5mm to QD bottom cable
For Yealink phone models SIP VP59 / T58W / T58A / T57W / T54W / T53W / T53 / T42U / T43U / T46U / T48U / T48S / T46S / T42S / T41S you can use the EHS40 for remote answering with any Platnronics, Jabra or Sennheiser wireless headset
Still confused which Yealink headset you, need? Call us at 877-999-3838, we can help you with headset compatibility.
Displaying 1 to 28 (of 28 products)
Monday 02 October, 2023 93258570 requests since Wednesday 26 November, 2003