We proudly accept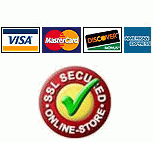 Headsets for ESI 40 55 60 48-Key Digital, VoIP Phones

Since most ESI phones are equiped with a RJ-9 modular headset jack, this page contain direct compabile headsets for ESI Desktop Phones: ESI 40D. ESI 40, ESI 55, ESI 60D, 60 IP, ESI 48-Key IP Feature, 48-Key Digital Feature. (48-key Feature require M22 amplifier). If your ESI Phone is not listed, please call us for compatibility.
Note: Other ESI models such as 24-Key, EKT-1 or cordless ESI phone are not direct headset compatible, you will need an amplifier
Plantronics Corded Headsets: Select a headset from the Plantronics Polaris Headsets page
GN Netcom Corded Headsets: Select a model from the Jabra/GN Netcom Direct Connect Headsets page. These headsets include the GN1200 smart cable (setting position 7) for the ESI Phones.
Wireless Headsets: Both Plantronics and Jabra/GN Netcom wireless headsets are compatible with ESI phones. For remote answering you need a Plantronics HL10 Lifter (or GN 1000 lifter for Jabra/GN Wireless Headsets)
Detail Instructions on how to program a headset button for ESI phones
Below are some of our recommended headsets for ESI Phones:
Displaying 1 to 24 (of 24 products)
Wednesday 06 December, 2023 94051139 requests since Wednesday 26 November, 2003