Jabra Engage 65 Convertible Wireless Headset
$368.00
$299.95
We proudly accept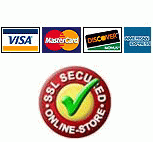 Headsets for Cisco SPA 303, 5xx, 9xx Phones

Cisco SPA 300, 500, 900 series headsets for Cisco/Linksys SPA 303, SPA501G, SPA502G, SPA504G, SPA508G, SPA509G, SPA512G, SPA514G, SPA525G, SPA525G2. SPA921, SPA922, SPA941, SPA942, SPA962 IP Phones from GN Netcom and Plantronics.

If your Cisco Phone is not listed, call us for compatibility.
note: If you have a Cisco 79xx series phones look here instead
Plantronics Corded Headsets (2.5mm): Choose any Plantronics H-Series Headset with this this special Plantronics 2.5mm Quick Disconnect Coil Cable 10ft
GN Netcom/Jabra Corded Headsets (2.5mm): Choose any headset model from the Jabra/GN Headsets page + a 6ft GN Netcom 2.5mm to QD Adapter bottom cable. Or pick from any one of the pre-packaged Cisco certified headsets below.
Note: corded headset solution above require 2 pieces - the headset and the bottom cable.
Wireless Headsets: Both Jabra/GN and Plantronics wireless headsets are compatible with these Cisco SPA series IP phones. To have remote answering, you can add a handset lifter (Plantronics HL10 or GN 1000). These Cisco phones are not hook switch compatible. If you have the SPA 512G, 514G, 525G, 525G2, a Plantronics Cisco SPA EHS hookswitch is available. Also see Cisco 525G EHS setup information. No EHS cable available for Jabra wireless headsets.
For Cisco CIPC, CUPC, Jabber softphone Compatible Headsets, Go HERE
Below Some of the headsets for your Cisco Phone (there are too many to list, these are just some examples). Remember to order the 2.5mm SPA cable for a Plantronics corded headset, or the GN 2.5mm cable for a Jabra corded headset):
Displaying 1 to 34 (of 34 products)
Thursday 28 September, 2023 93224417 requests since Wednesday 26 November, 2003