We proudly accept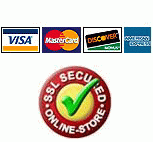 Cisco 6900 7800 7900 8900, 9900 Series Wireless/Corded Headset

We have Cisco compatible wireless headsets (and corded) for the Cisco Unified IP Phone 69xx, 79xx, 89xx, 99xx series IP Phones: 6821, 6841, 6851, 6921, 6941, 6945, 6961, 7821, 7841, 7861, 7931G, 7940, 7940G, 7941, 7941G, 7942G, 7945, 7945G, 7960, 7960G, 7961, 7961G, 7962G, 7965G, 7970, 7970G, 7971G, 7975G, 7985G*, 8811, 8841, 8845, 8851, 8861, 8865 and 8900, 9900 Series (8941, 8945, 8961, 9951, 9971). If your Cisco Phone is not listed, call us for compatibility.
Plantronics Corded Headsets: Select any Plantronics H-Series Headset + this special Plantronics 26716-01 Cisco Cable. These two parts make one headset solution for your Cisco phone
Jabra (GN Netcom) Corded Headsets: Use any Jabra Headsets from the Jabra/GN Direct Connect Headsets page. These headsets already include the GN1200 smart cable (use setting 2). Or pick from any one of the pre-packaged Cisco certified headsets below.
Wireless Headset: Both Plantronics and Jabra/GN Netcom wireless headsets are compatible with Cisco IP phones. To add remote answering on your Cisco IP Phone, you can add a handset lifter (HL10 or GN1000) or a EHS hookswitch cable. See our Cisco Phone Hookswitch compatiblity chart below:
If you have a Cisco SPA models (SPA 3xx, 5xx, 9xx), GO HERE instead
Cisco E20 video phone, use any Plantronics H-Series Headset with a Plantronics Polaris U10P Cable (part# 27190-01).
*Cisco 7985G has a 2.5mm headset jack. Use any Plantronics H-Series Headset with a Plantronics 2.5mm Quick Disconnect Coil Cable 10ft
For Cisco 7811, 7902G, 7905G, 7906G, 7910G, 7911G, and 7912G, you will need the Plantronics H-Series headsets + Plantronics M22 amplifier. These phones do not have a headset port and requires an amplifier.
For Cisco 7920, 7921, 7921G, 7925G, 7926G, 7929 wireless IP Phone. You will need Plantronics H-Series headsets + Plantronics Cisco 2.5mm cable
For Cisco CIPC, CUPC, Jabber softphone Compatible Headsets, GO HERE instead.
If Cisco phone is equipped with a Cisco 7914, 7915, 7916 expansion module (sidecar):
Plug the expansion module (into the telephone AUX connector.

Connect the APC-4 / APC-40/ APC-41 into the expansion module.

Use a 85638-01 adapter to extend the APC-4/ APC40/ APC-42/APC-43 audio input to reach the headset jack on the phone.
Echo problem with your Cisco IP phone and wireless headset? Set the Handset/Headset monitor in Cisco Call Manager to Disabled. This will only route the call to the headset when the headset is used.
Corded Headsets
Wireless Headsets
Cisco Phone Model
Plantronics Headsets
Jabra Headsets
Plantronics Wireless CS510, CS520, CS530, CS540, Legend CS
Plantronics Savi Wireless Series
Jabra Pro 9400 Series or Jabra Go 6470 Series, Motion Office UC
Jabra Pro 920, 925, Engage Series
6851
Cisco IP Headset
Direct Connect Headset
APC-43
APC-43
Jabra Link-43
Jabra Link-43
6945
Cisco IP Headset
Direct Connect Headset
APC-43
APC-43
Jabra Link-43
Jabra Link-43
7821
Cisco IP Headset
Direct Connect Headset
APC-43
APC-43
Jabra Link-43
Jabra Link-43
7841
Cisco IP Headset
Direct Connect Headset
APC-43
APC-43
Jabra Link-43
Jabra Link-43
7861
Cisco IP Headset
Direct Connect Headset
APC-43
APC-43
Jabra Link-43
Jabra Link-43
7942G
Cisco IP Headset
Direct Connect Headset
APC-43
APC-43
Jabra Link-43
Jabra Link-43
7945G
Cisco IP Headset
Direct Connect Headset
APC-43
APC-43
Jabra Link-43
Jabra Link-43
7962G
Cisco IP Headset
Direct Connect Headset
APC-43
APC-43
Jabra Link-43
Jabra Link-43
7965G
Cisco IP Headset
Direct Connect Headset
APC-43
APC-43
Jabra Link-43
Jabra Link-43
7975G
Cisco IP Headset
Direct Connect Headset
APC-43
APC-43
Jabra Link-43
Jabra Link-43
8811, 8841, 8845, 8851, 8861, 8865
Cisco IP Headset
Direct Connect Headset
APC-43
APC-43
Jabra Link-43
Jabra Link-43
8941, 8945, 8945G
Cisco IP Headset
Direct Connect Headset
APC-82
APC-82
Jabra Link-41
Jabra Link-41
8961, 9951, 9971
Cisco IP Headset
Direct Connect Headset
APU-72
APU-72
Jabra Link-30
GN 1000
DX650, DX70, DX80
APU-72
APU-72
Jabra Link-30
Jabra Link-30
Displaying 1 to 37 (of 37 products)
Sunday 24 September, 2023 93194477 requests since Wednesday 26 November, 2003