We proudly accept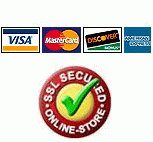 NEC Dterm Series, DSX Headsets

This page contains pre-bundle Headsets for your NEC Elite, NEC Dterm Series i, NEC Dterm IP, NEC Dterm Elite, NEC Series E models DTP-8, DTP-8D, DTP-16, DTP-16D, DTP-32, DTP-32D, DTU-8, DTU-8D, DTU-16, DTU-16D, DTU-32, DTU-32D, DTH-8, DTH-8D, DTH-16, DTH-16D, DTH-32, DTH-32D, DTL-8LD, DTL-12D-1, DTL-24D, DTL-32D, DTR 8, DTR 8D, DTR 16D, DTR 16LD, DTR 32D, NEC DSX (22B, 34B) Phones, NEC Aspire, NEC i-Series, Dterm Series III. Univerge , DT300 series, DT310, DT330, DT430, DTZ-12, DTZ-32, ITZ-12, ITZ-24, ITZ-32, ITZ-8LD, IT-6D, ITY-8LDX, ITY-6D, DT700 series - DT730, DT750,. DT800 series: DT820, DT830, DT830G, DT920 series ITK-6D-1P, ITK-6DG-1P, ITK-12D-1P, ITK-12DG-1P, ITK-8LCX-1P, ITK-32LCG-1PDTUX5000 DG-12e, DG-24e, DG-32e, IP-12e, IP-24e, IP-32e, IP-CTS
If you don't see your NEC model, call us for compatibility.
Plantronics Corded Headsets:
Select any headset from the Plantronics Polaris Headsets page. They're packaged with the necessary "Plantronics A10" cable.
If you have a NEC SL1100, you will need Plantronics Polaris Cable (U10P) bottom cable with Plantronics H-series headset instead
GN Netcom Corded Headsets: Choose any model from the Jabra/GN Netcom Direct Connect Headsets page. These headsets include the GN1200 smart cable (setting position 7) for your NEC Dterm Series phones.
Wireless Headsets: Both Plantronics and Jabra/GN Netcom wireless headsets are compatible with Nortel phones. For remote answering you need a Plantronics HL10 Lifter (or GN 1000 lifter for Jabra/GN Wireless Headsets). These NEC telephones are not hook switch compatible.
Note: For NEC DSX phones, you can also purchase a NEC wireless headset adapter part# 1091054 (from NEC) that allows remote answering with a Plantronics Wireless Headset (CS series). This adapter connects directly to the NEC DSX headset jack.
Note: For NEC DSX 34B, DTH series, DTL series, DTR series, DT330, DT430 , DT730, DT750, DT800 series, (DT830, DT830G) phones, you can use the Plantronics APN-91 EHS cable
Note: For DT820: DTZ-12, DTZ-32, ITZ-12, ITZ-24, ITZ-32, ITZ-8LD, IT-6D, ITY-8LDX, ITY-6D, DT920: ITK-6D-1P, ITK-6DG-1P, ITK-12D-1P, ITK-12DG-1P, ITK-8LCX-1P, ITK-32LCG-1P you can use the Plantronics APD-80 EHS cable (instead of HL lifter)
Note: For NEC DT-330, DT-430, DT-730 and DT-830 desk phones, You can use Jabra Link 44 EHS cable
Below are some of our recommended headsets for your NEC Dterm Series Phone (confused on which one? Call one of our headset specialists, we can help you pick the right headset for your environment)
Displaying 1 to 34 (of 34 products)
Saturday 09 December, 2023 94082322 requests since Wednesday 26 November, 2003