We proudly accept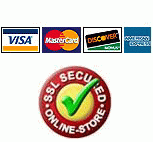 Headsets for Inter-Tel 8520, 8560, 8600, 8620, 8660, 8662, 8690,

This page contains pre-configured Headsets for your Inter-Tel 8520, 8560, 8600, 8620, 8622, 8660, 8662, 8690, ECX 1000, 2000 models. If your InterTel Phone is not listed, call us for compatibility.
Plantronics Corded Headsets:
Select any headset from the Plantronics Polaris Headsets page. They're packaged with the necessary "Plantronics A10" cable.**
Jabra/GN Netcom Corded Headsets: Choose any model from the Jabra/GN Direct Connect Headsets page. These headsets include the GN 1200 smart cable (setting position 1) for your Intertel phones.**
**Setup Note: The "headset feature" must be turn "on" for your Inter-Tel phone for the corded headset to work, check with your IT manager or user manual for instructions. If you are not able to perform this task, you will need to use an amplfier (Plantronics M22 or Jabra Link 860) instead.
Wireless Headsets: Both Plantronics and Jabra/GN Netcom wireless headsets are compatible with your Inter-Tel phones. For remote answering you need a Plantronics HL10 Lifter (or GN 1000 lifter for Jabra/GN Wireless Headsets). These Inter-tel phones are not hook switch compatible.
Below are just some of our headsets for your InterTel Phone (confused on which one? Call one of our headset specialists, we can help you pick the right headset)
Displaying 1 to 24 (of 24 products)
Monday 11 December, 2023 94093571 requests since Wednesday 26 November, 2003