Plantronics HW720 EncorePro Noise-canceling Headset
$139.95
$119.95
We proudly accept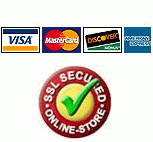 Headsets for ShoreTel (Mitel) IPxx, 565, 565G Headsets

These are certified headsets for ShoreTel (Mitel) IP100, IP212K, IP230, IP230G, IP265, IP530, IP560, IP560G, IP565G, 565, 565G, IP655. If your ShoreTel Phone is not listed, call us for compatibility.
note: MItel and Shoretel recently merged.
Plantronics Corded Headsets: Choose any headset from the Plantronics Polaris Headset page. These are pre-packaged with the necessary Plantronics A10 cable.
*Important Note:
Shoretel (Mitel)
IP 420, IP 480, IP 480G, IP 485, IP485G models require Plantronics U10P Cable bottom cable with Plantronics H-series headset.
Jabra/GN Netcom Corded Headsets: Choose any model from the GN Direct Connect Headsets page. These headsets include the GN1200 smart cable (setting position 7) for your ShoreTel phones.
Wireless Headsets: Both Plantronics and Jabra/GN Netcom wireless headsets are compatible with your ShoreTel IP phones. Below are just some of our staff picked headsets for your ShoreTel Phone.
For wireless remote answering, Plantronics wireless headset use the Plantronics ShoreTel RD-1 cable and for ring detection. For GN/Jabra wireless headsets, use the Jabra Link-20 hook switch cable (make sure your model is listed).
If you have ShoreTel (Mitel) IP 480, IP 480G, IP 485, IP485G, IP655 you need the Plantronics APD-80 EHS cable for Plantronics, For Jabra wireless headsets use Jabra Link-20 EHS cable
Note: when a wireless headset is connected to a ShoreTel phone headset port, the phone must be set to "Auto Off-hook Preference = Wireless Headsets" for the Hookswitch function to work properly on the Shoretel phone. contact your telephone administrator for instructions. RD-1 cable is a ring detection device only, independent of the EHS function.
Note: ShoreTel IP110, IP115 and IP210 phone DOES NOT have dedicated Headset jack so it DOES NOT support the hookswitch (EHS). A wireless headset must use the phone's Handset (receiver) port and a HL10 lifter. An amplifier like the Plantronics M22 is required for a corded headset.
Displaying 1 to 29 (of 29 products)
Saturday 09 December, 2023 94082094 requests since Wednesday 26 November, 2003