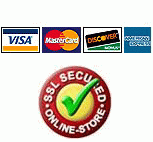 Date Added: Monday 30 November, 2009
We at Alliance use GN Netcom 9120 Wireless headset for in the Classrooms, The Faculty takes the Clas..
Rating:

[5 of 5 Stars!]

Date Added:
I bought this GN 9120 because one of my office workers had one. After using it for a week, I can't ..
Rating:

[5 of 5 Stars!]

Monday 12 April, 2021 81632345 requests since Wednesday 26 November, 2003