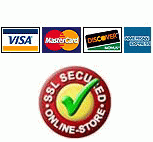 Date Added: Wednesday 04 August, 2010
I LOVE IT. I also use it on the Delta 757/767 and absolutely love it. Have not worked with anyone el..
Rating:

[5 of 5 Stars!]

Date Added: Sunday 12 April, 2009
Great headset, I use it on the 757 with Delta and I love it. Real comfortable on the long legs. Don'..
Rating:

[5 of 5 Stars!]

Tuesday 13 April, 2021 81652014 requests since Wednesday 26 November, 2003